Optimization
For your systems' energy efficiency

Reduce your energy bills
A building's energy efficiency relies on rational energy consumption that does not impact your operations. Following this optimization logic, BAULNE's team of experts in energy optimization services designs, develops and installs energy solutions and automated control systems that help you reduce your energy bills. Over the years, BAULNE has developed energy optimization services that are leveraged to optimize equipment operation and management and to consolidate the building's energy efficiency. Your energy optimization projects may also be eligible for financial assistance programs offered by certain organizations.
Economical
Reduce your energy costs by using energy more rationally.
Efficient
Modify your equipment so that it uses energy more efficiently.
Grants
Take advantage of attractive grant programs.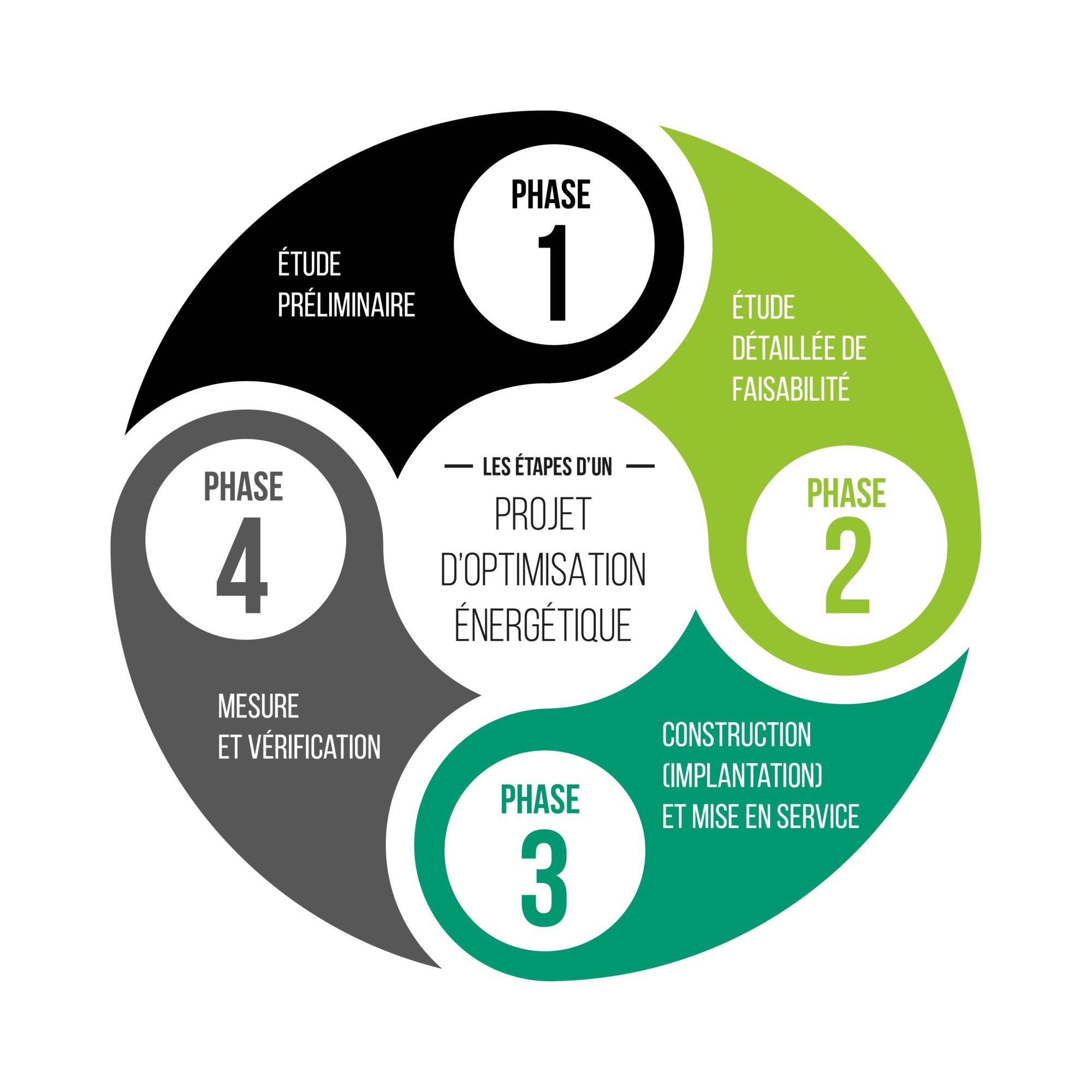 A proven methodology in energy efficiency
Our energy efficiency calculations are based on a simplified model developed by BAULNE that was established through our 15 years of experience. This model is offered to all our customers in order to represent their current and future situation compared to the use of their systems. The goal is to achieve optimal energy efficiency.
Expertise:
HVAC systems optimization

Renewable energies (geothermic, solar, biomass)

Automated control and centralization of equipment

Flexible network architecture design

Protocol gateway installation (Gateway)

Graphic interface development (WEB)

Use of open protocol products (BACnet; Lonworks)

Proprietary protocols integration (N2; Modbus; etc.)

Optimized sequences

Lighting modernization and control

Energy performance measurement and verification (M&V according to IPMVP international protocol)

Energy consumption management

Personalized training
Recognized certifications in energy optimization